Vegetarian Black Bean Patties.
>
You could call them burgers, but to me that means beef. However, that doesn't mean you can't make a delicious meat free patty that goes great on a bun, or alongside some greens for a healthful fiber-rich meal, without all the fat. To make this work, the beans and mushrooms need to be dry. Adapted from Bush's Beans recipe.
Ingredients:
Two 15 ounce cans black beans, rinsed and drained very well
½ cup flour – ideally whole wheat
¼ cup salsa
¼ – ½  cup breadcrumbs
1 4oz can mushrooms drained and patted dry
2 cloves garlic rough chopped
½ onion rough chopped
2 tsp ground cumin
1 tsp salt
Directions:
Put onions and garlic in food processor, process until smooth. Remove to fine sieve to drain. Press to drain liquids.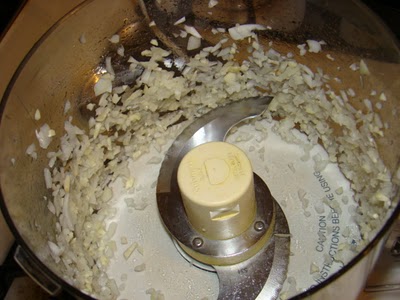 Place beans in food processor; process until almost smooth.
Add flour, breadcrumbs, mushrooms, onion garlic mixture, cumin and salt. Process until well combined. It will look like refried beans.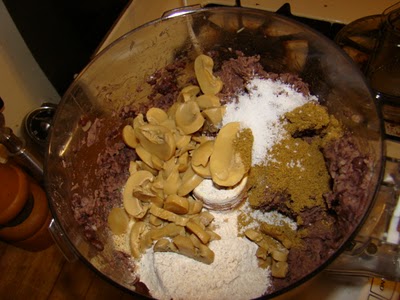 Form mixture into 4-6 balls and refrigerate at least 1 hour or up to overnight before cooking.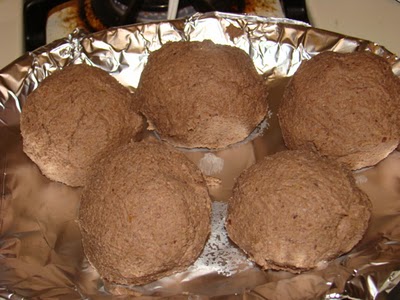 Just before cooking, form chilled balls into patties about ½ inch thick. Heat barbecue grill or ridged grill pan (I used a cast iron pan) over medium heat. Coat grill or pan lightly with oil.
Place the patties on the grill or in pan and cook until browned and heated through, 4 to 5 minutes per side. It sure looks like a burger.
Served with a green salad and chipotle mayonnaise from the previous post. Or skip that for a vegan meal. If you wanted to be gluten free, substitute corn meal for the bread crumbs and flour.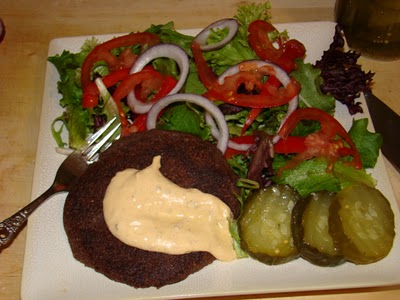 The flavor is fine but perhaps they processed a little too long in the food processor. If I do them again, I may have them a little coarser.
Until next time, Eat Well & Keep Digging!
The Gastronomic Gardener
Related posts: