This is a pretty common sauce, but since I'm making Falafel for Meatless Monday, it's a requirement. A cucumber- yogurt sauce with a garlicky kick, it's great on falafel, in a gyro, or as a side to roasted meats.
Tzatziki
3 tbsp. olive oil
1 tbsp. vinegar
2 cloves garlic, minced finely
1/2 tsp. salt
1/4 tsp. white pepper
1 cup greek yogurt, strained
1 cup sour cream
1-2 cucumbers, peeled, seeded and diced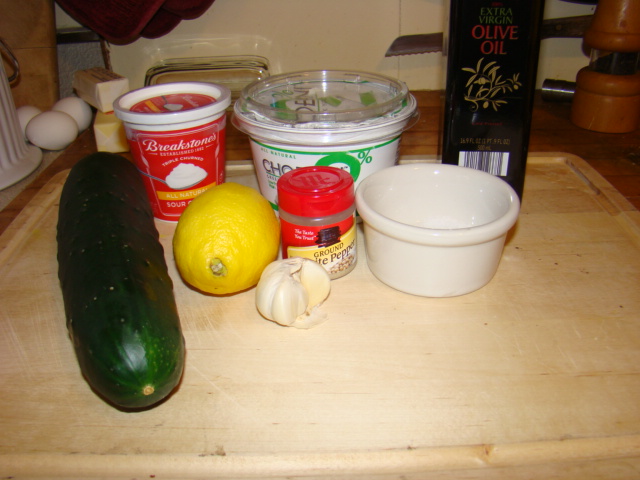 Peel, seed and dice the cucumber. A super easy way to seed a cucumber is to use a spoon and scrap the softer pulp from the middle.

Combine olive oil, vinegar, garlic, salt, and pepper in a bowl. Mix until well combined

Using a whisk, blend the yogurt with the sour cream

Add the olive oil mixture to the yogurt mixture and mix well
Finally, add the cucumber
Creamy and cool with a little bite,  it's the perfect foil for highly seasoned foods.


Until next time, Eat Well and Keep Digging.
Related posts: