It's that time of year when eggplants (or aubergines) and tomatoes are in abundance. Ratatouille and its variations are my "go to" tomato and eggplant recipes but recently I sampled another dish that adds to my repertoire.
Working for a world class international company we get a lot of young interns coming through, they get a nice addition to their CV, as well as the chance to spend some time in one of the world's great cities.  We get a youthful enthusiasm and a fresh perspective on our business. Win-win as they say.
Currently we have a great group (well, all the cohorts are great) in for the summer and among them is a young lady of Turkish decent who introduced me to the following salad. It is simple to prepare, yet complex in flavor and absolutely delicious.  And the best part, I have most of the ingredients growing out in the garden!
A key step is roasting the eggplant over coals, until blistered and black on the outside and moist and tender on the inside.  If you can't fire roast the eggplants, use a hot oven as described below.
As with most salads, measurements are approximate. Use what you have and adjust proportions to suit your own taste.
Turkish Eggplant Salad
[tw-divider]INGREDIENTS[/tw-divider]
Eggplant (3-4 Japanese eggplants or 2-3 globe eggplants)
4 large plum tomatoes, chopped
2 cups (500 ml) chopped Parsley – I used a combination of curly and flat leafed
½ cup (125 ml) chopped red onion
2-3 cloves Garlic minced
½ cup (125 ml) extra virgin olive oil
¼ cup (60 ml) fresh lemon juice
Salt and pepper to taste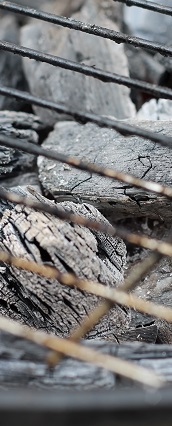 [tw-divider]METHOD[/tw-divider]
Prepare coals – I used hardwood charcoal instead of the mass produced briquettes. If using oven see Note below
Cut a slit in the eggplants
Place eggplant over hot coals roast, turning occasionally until skin is blackened and flesh inside is very soft
While eggplants roast, prepare the other vegetables, chop the onions, parsley and tomatoes, mince the garlic and place into large bowl
When eggplant are done remove to sheet pan or bowl to cool
When eggplant are cool enough to handle, peel the skins off, scraping the tender flesh from the skins if you need to with a spoon. Discard skins.
Chop roasted eggplant flesh and add to other ingredients
Add olive oil and lemon juice. Toss together, and check seasonings
Add salt and pepper to taste
Serve cool or at room temperature.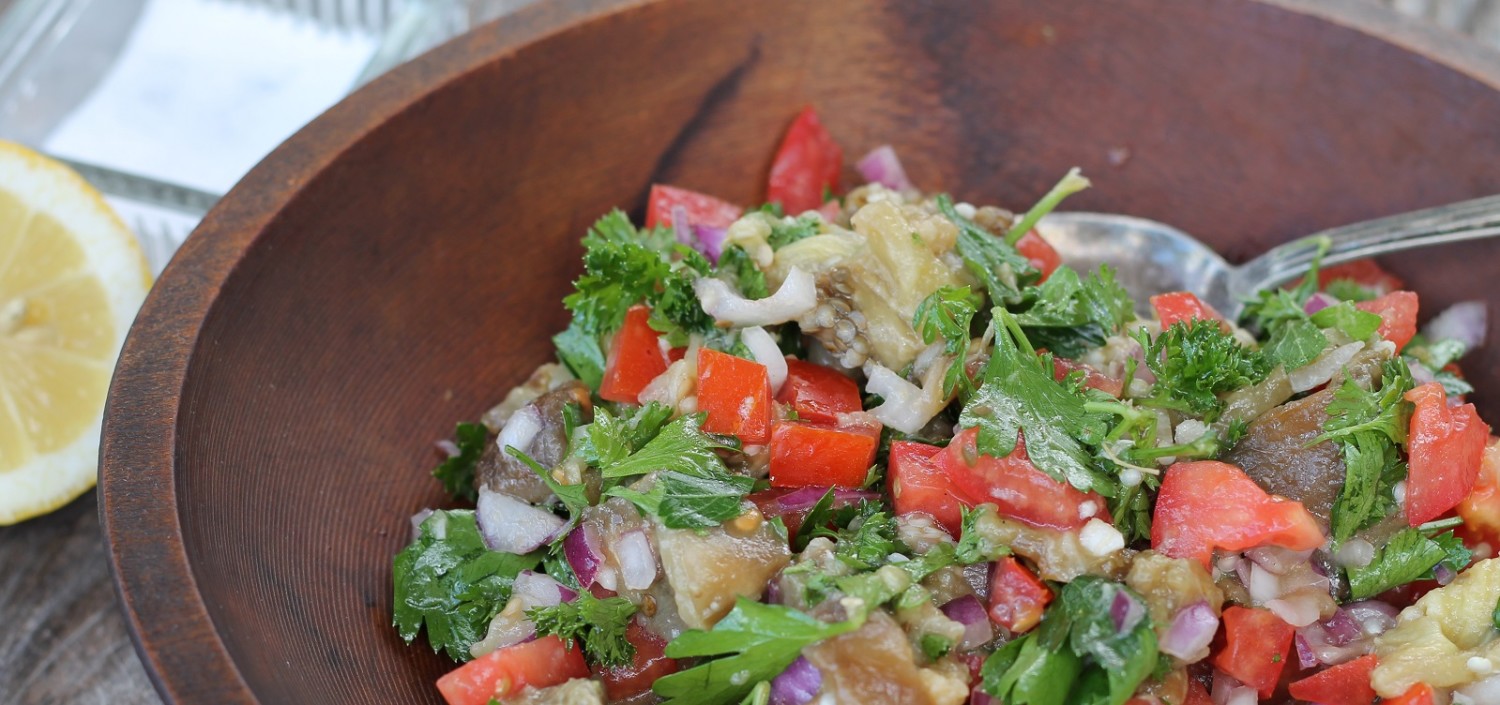 So for a summer salad that's a little different, give this fire-roasted eggplant salad a try!
NOTE
If using an oven – preheat to 450 F (230 C or Gas Mark 8), put eggplant on a roasting pan and roast until soft and tender.
Until next time – Eat Well & Keep Digging