The canning has begun! Above are some of the jars of pepper jelly I made from a package I found on the shelf next to the canning supplies.  I love how they a reminiscent of stained glass. This will be good on cream cheese with crackers, stirred into a stir-fry at the end for a little sweet heat, and of course they make nice gifts!
Recently I picked up a new cookbook The Preservation Kitchen by local chef Paul Virant. This one really speaks to me to use the bounty of the season. I'll be giving it my best shot to make as many of these as possible.   I do have one comment though, he uses champagne vinegar. Stuff is hard to find and can run more than $30/gallon. I wonder where he sources it?
I won't give the exact recipes for these but if you like canning, and enjoying summer goodness in the depth of winter then I suggest you get this book or get it at your library.
The first of two I made this weekend is a smoky pickled pepper. I've pickled peppers before but he adds a twist of first roasting the peppers over hardwood charcoal.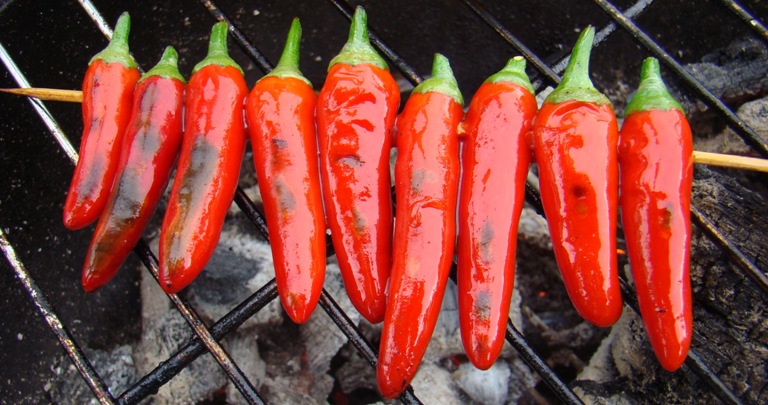 It should add another dimension of flavor. I can foresee adding these chopped up into chili con carne, or perhaps using the spicy smokey vinegar as a sauce for pulled pork. Time will tell!

The last one is pickled cherry tomatoes. I like his idea of whizzing it up as a basis for a vinaigrette.


What are you putting up for the winter?
Until next time, Eat well & Keep Digging!