Saturday in the Garden
I find the stillness of the garden in early morning rejuvenating. With a cup of coffee in one hand, the camera in the other, I can take a look-see, pausing to admire, plan, and relax. That spinach looks as lush as anything I've ever grown.
I can hear the sparrows flitting between the roses and the bird feeders. They are used to me now.
I keep an eye out for chipmunks, the bane of this garden. Today they are keeping out of sight.
So here is a brief(?) veggie update.
Peppers are growing nicely in the Growboxes. I did lose 4 plants in the corners. Upon contacting the vendor, they recommended top watering until the wicking is throughout the whole box. It doesn't help for this year, but does for the future. In any event these plants are robust!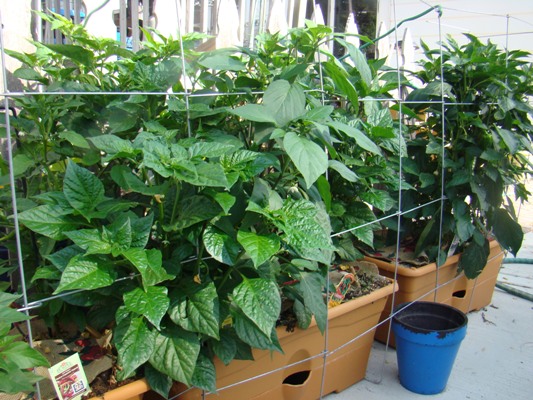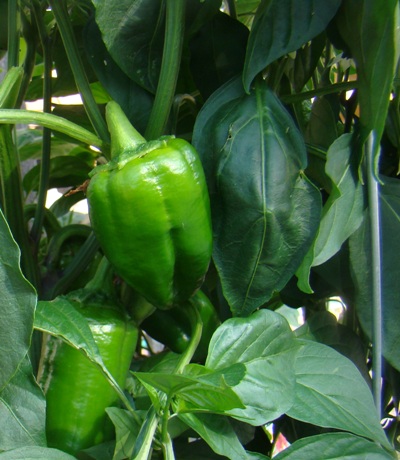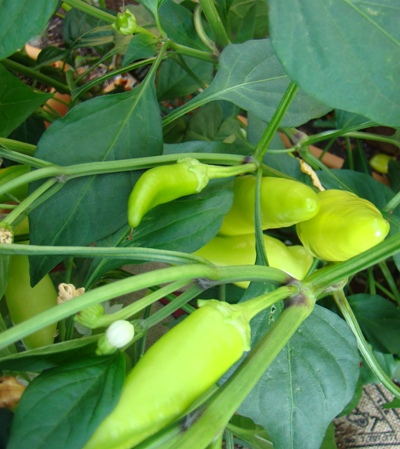 Where I pulled the garlic, I've added yet more chillies, it seems I can't get enough of them. I'll be pulling the floppy onions soon and sowing beets today.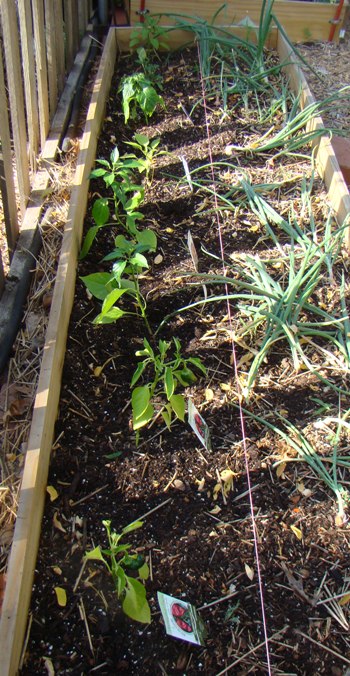 The first eggplant is growing and should be ready to harvest soon.

Kohlrabi is just start to bulb up.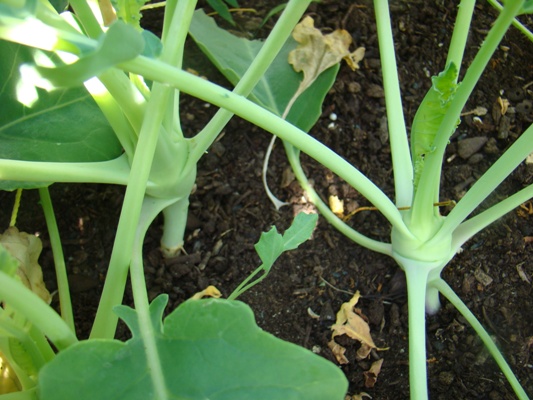 Tomatoes are shaping up … here are some of the Sweet 100 and Romas.

The broccoli are the last two primary heads to harvest, I've already taken two. They are between 7-8 inches wide. If you've been following along then you also know I have plans for those greens. They are too impressive just to compost.

I don't know when or if the potatoes will bloom, the foliage is certainly thriving!

On the west side is the squash box.  Since space is severely limited for these notorious sprawlers, I'm going vertical.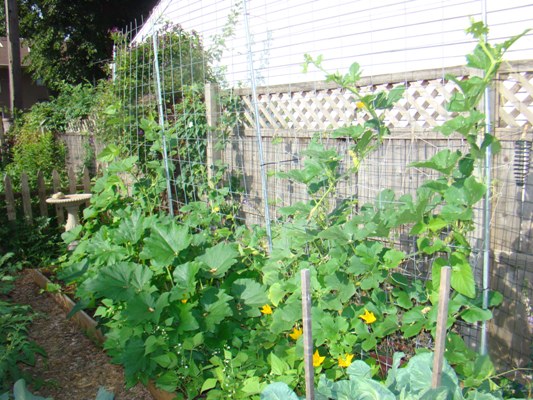 It includes butternut….

and spaghetti squash…

and Zucchini.

and finally in that bed, cucumbers. These are bush cucumbers, not the climbers I had last year. They are just starting out.

The last shot I'll leave you with is some Chard. I just like that it seems like you're looking into some magical forest.

Now I'd better get out there and water and weed.
Until next time, Keep Digging & Eat well!