Quick Tip – Peeling Pearl Onions
>Ever try to peel pearl onions? They can be difficult unless you know an easy trick.
I have a few that I grew.
Peeling with just a sharp knife will work but takes far too long.
Fortunately there is an easier way. Just cut off the tips (not the root end) and put in boiling water for two minutes.
Drain the onions.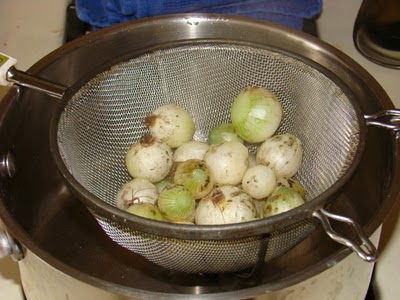 When cool enough to handle simply sqeeze the root end and the onion will pop out.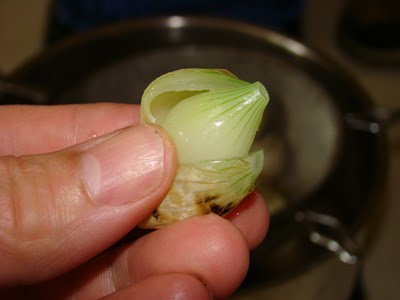 Here is how easy it is:
All done! These will be pickled when I make the bread and butter chips this afternoon. I'll get a half pint from this.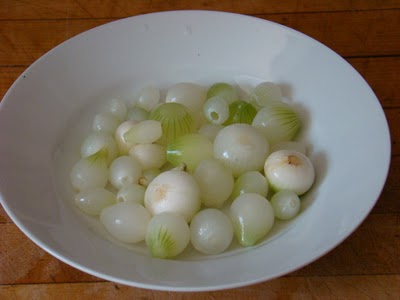 Until later, Eat Well & Keep Digging!
Twitter – www.twitter.com/DavidPOffutt