A quick dinner on a weeknight.  Homemade savory bacon and Canadian bacon make this a filling soup.
Ingredients:
1 lb dried split peas
3 oz bacon ends (or 3-4 slices of thick cut bacon)
Carrots
Celery
1/2 medium onion
6 oz ham (I used Canadian bacon, if you have a ham bone, by all mean use it!)
6- 8 cups hot water
Directions:
Slice the vegetables – a mandolin makes short work of them. Chop the bacon ends.
Chop the canadian bacon or the ham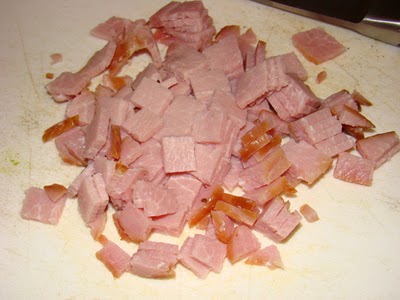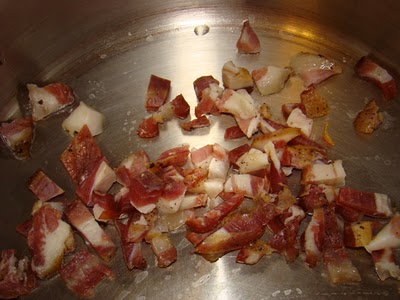 and start the bacon.
When the bacon has rendered fat, add the vegetables.
Add the peas, the water and the Canadian bacon (or ham).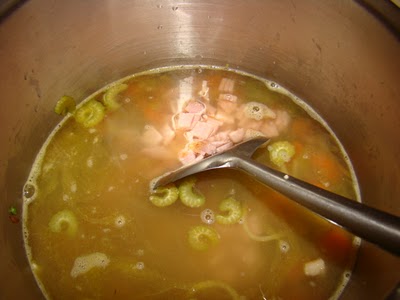 Bring to a boil, reduce heat and simmer for about 45 minutes or until peas are tender.
Do you have an immersion blender? Now is the time to use it. Or a blender. If you use a blender, blend soup a little at a time.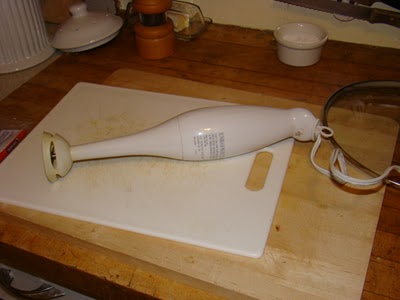 A little stir of plain yogurt, a splash of vinegar. Dinner is served.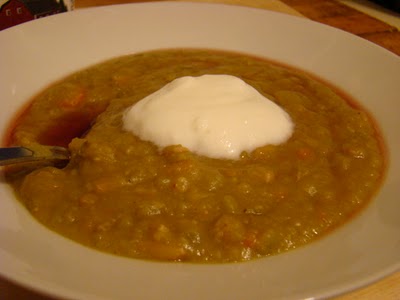 Until next time, Eat Well and Keep Digging!