I still have a few butternut squash from last year's harvest. I love this vegetable, but am coming to my wits end as to how to prepare it! I have roasted it, combined it with first Barley then Quinoa. Previously, I've made soup and curry. It took a little digging and examination of the contents of the pantry, but here I have adapted a recipe from Martha Stewart's website.
I am gratified the squash, sage and shallots all came from the garden. Additionally I home cured and smoked the bacon. Therefore, this is very much a local production.
Simple, sweet yet savory, with just a little heat,  this is comfort food!
Penne with Butternut Squash, Bacon, and Sage
[tw-divider]INGREDIENTS[/tw-divider]
3 cups diced Butternut Squash (about 1 medium or 2 1/4 pounds)
2 Tablespoons olive oil divided
¾ pound penne pasta
3-4 slices thick bacon cut into small lardons (sticks)
2 shallots, thinly sliced
¼ +/- teaspoon crushed red pepper flakes
1 teaspoon crushed dried sage leaves
½ cup finely grated hard cheese such as Parmesan, or Pecorino Romano
¼ teaspoon freshly ground black pepper
Kosher salt (I used smoked salt to bring out the bacon)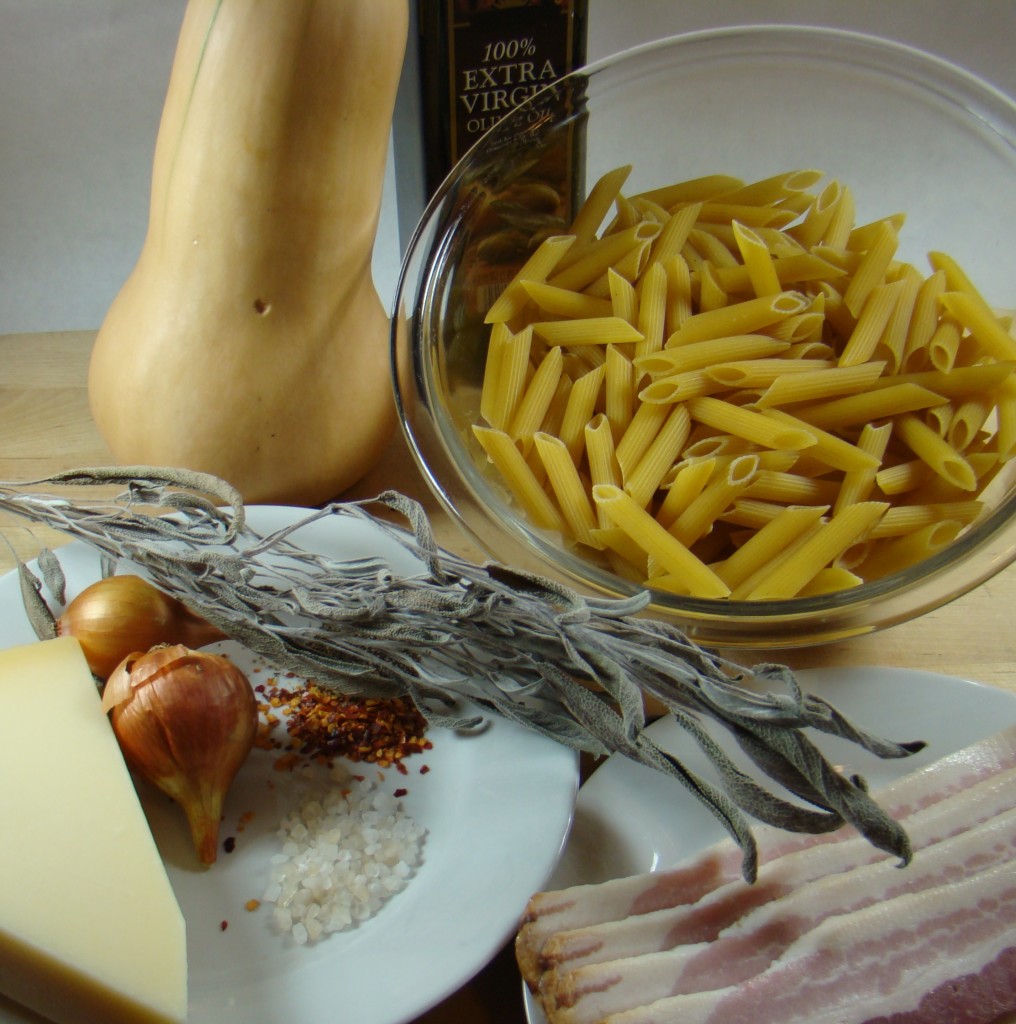 You'd think I would have noticed the flaw in the squash and turned it. Nope!
[tw-divider]METHOD[/tw-divider]
Preheat oven to 400F degrees
Place butternut squash on a rimmed baking sheet and toss with 1 tablespoon of olive oil; season with salt and sage Put squash in oven and roast until squash is tender and starting to caramelize, about 25-35 minutes
About 15 minutes before squash is done, prepare pasta according to directions
Drain (Reserve 1/2 cup cooking liquid ) and rinse pasta
Set rinsed pasta and reserved cooking liquid aside
Meanwhile, heat remaining 1 tablespoon olive oil in a large skillet over medium-low heat
Add bacon and cook until just crisp
Drain all but 2 Tbs fat
Add shallots and crushed red pepper
Cook until shallots are soft and tender but not browned
Add penne and squash and toss gently so as not to crush the squash, adding reserved some pasta cooking liquid if needed to moisten
Add cheese and black pepper and cook, tossing gently, until pasta and squash are heated through

Top with more grated cheese if you want. OK, who doesn't want more freshly grated Pecorino Romano?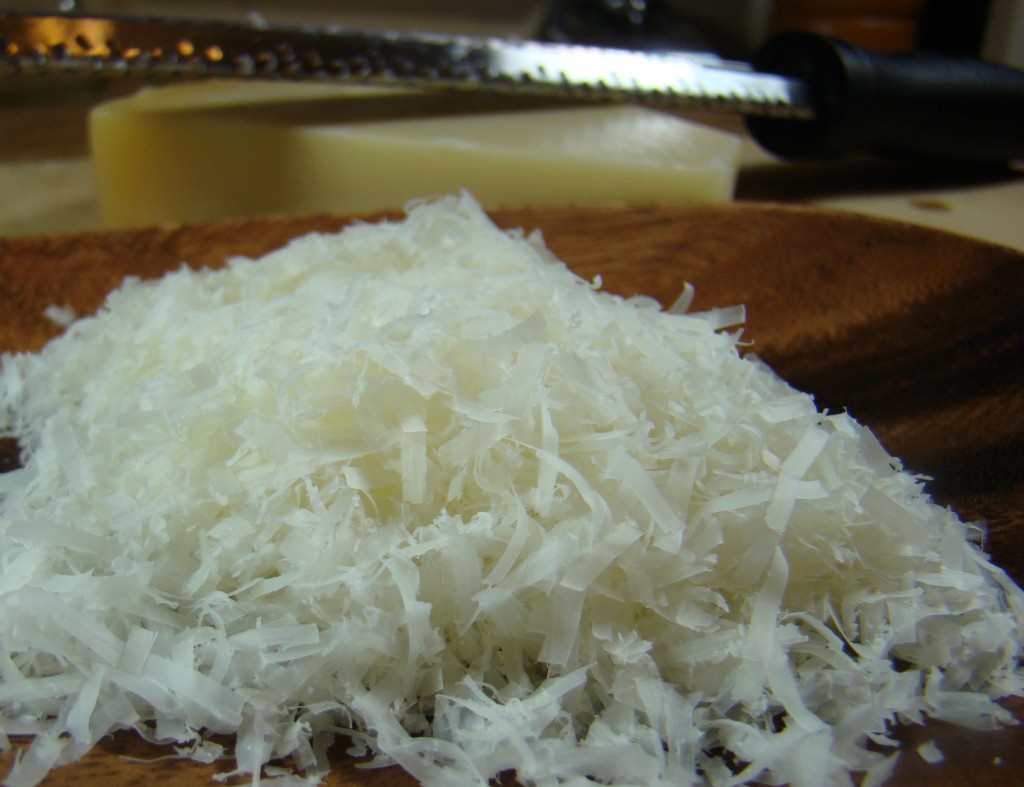 Serve immediately.


Until next time, Eat Well & Keep Digging!