Back in late August we put in some radishes and beets. The radishes have all been harvested and eaten, and I have a few beets waiting to be roasted.  Simple is best.
Oven Roasted Beets
Baby beets – scrubbed clean
Olive oil
Salt and pepper to taste
Preheat oven to 350F
Place Beets, salt and pepper, a splash of olive oil on a sheet of heavy duty foil.

Wrap it up and put into hot oven.
Roast for 45-60 minutes or until beets are very tender.

Slice beets in half, slip them out of their jackets.
Plate, add a drizzle of olive oil, a pinch of salt and pepper.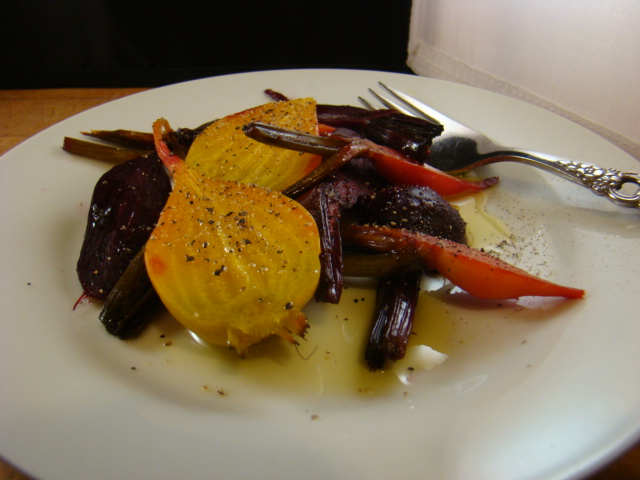 Serve and enjoy. Simple, but oh so good!
Until Next Time, Eat Well & Keep Digging!
Related posts: