Since I was ordering from the butcher anyway, I decided to order some lamb shoulder to make some Merguez, a spicy lamb sausage from North Africa. I figured it would be great slow roasted on the grill.
This adapted from Charcuterie by Michael Ruhlman and Brian Polcyn.  You'd think that I'm getting a cut but no, I'm just loving the cookbook.
Merguez – Spicy lamb sausage
[tw-divider]INGREDIENTS[/tw-divider]
3.5 lbs diced lamb shoulder
1.5 lb lamb fat diced
1.5 oz Kosher Salt
2 tsp sugar
1 tsp red pepper flakes
2 Tbs minced garlic
1.5 cups diced roasted red pepper
1.5 tsp freshly ground black pepper
2 Tbs Spanish paprika (I used Picante, you could use Dulce)
2 Tbs minced fresh oregano
1/4 cup dry red wine, chilled
1/4 cup ice water20ft sheep casing soaked and rinsed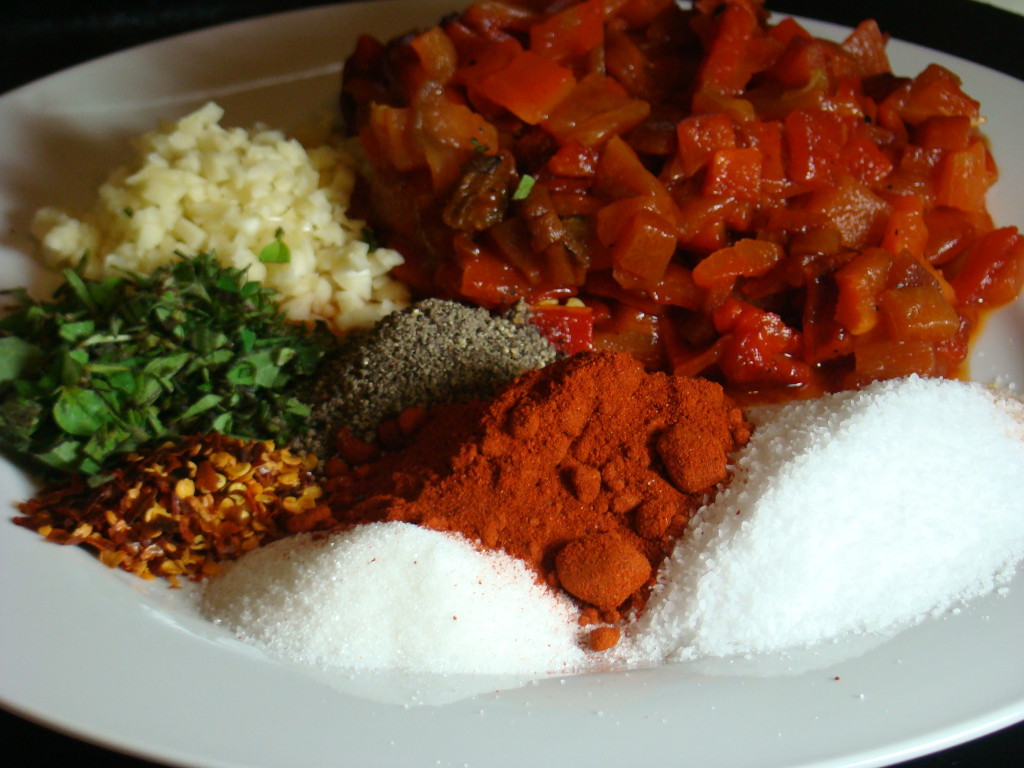 [tw-divider]METHOD[/tw-divider]
Combine all ingredients except the water and wine (OR casings!) and toss to distribute the seasonings.

Chill until ready to grind. In this case it was from about 3 to 9 the next morning.
Grind mixture through small die,  add water and wine to meat mixture and mix until liquids are incorporated and the mixture has developed a uniform sticky appearance.

Sorry for no pictures but this sausage is red from the paprika. Working the grinder/ mixer/stuffer was difficult enough as it was without trying to capture action shots. Sorry for that.

Cook a small sample for taste test. (It was awesome!)
Stuff into lamb casings and twist into 10″ links.
Refrigerate or freeze until ready to use. Coil some up and leave some long if you choose.

The coils work great on the grill with a couple skewers through them.  They are chilling for now getting ready to be frozen.
To cook, roast (or grill on indirect heat) or gently saute to an internal temp of 150F.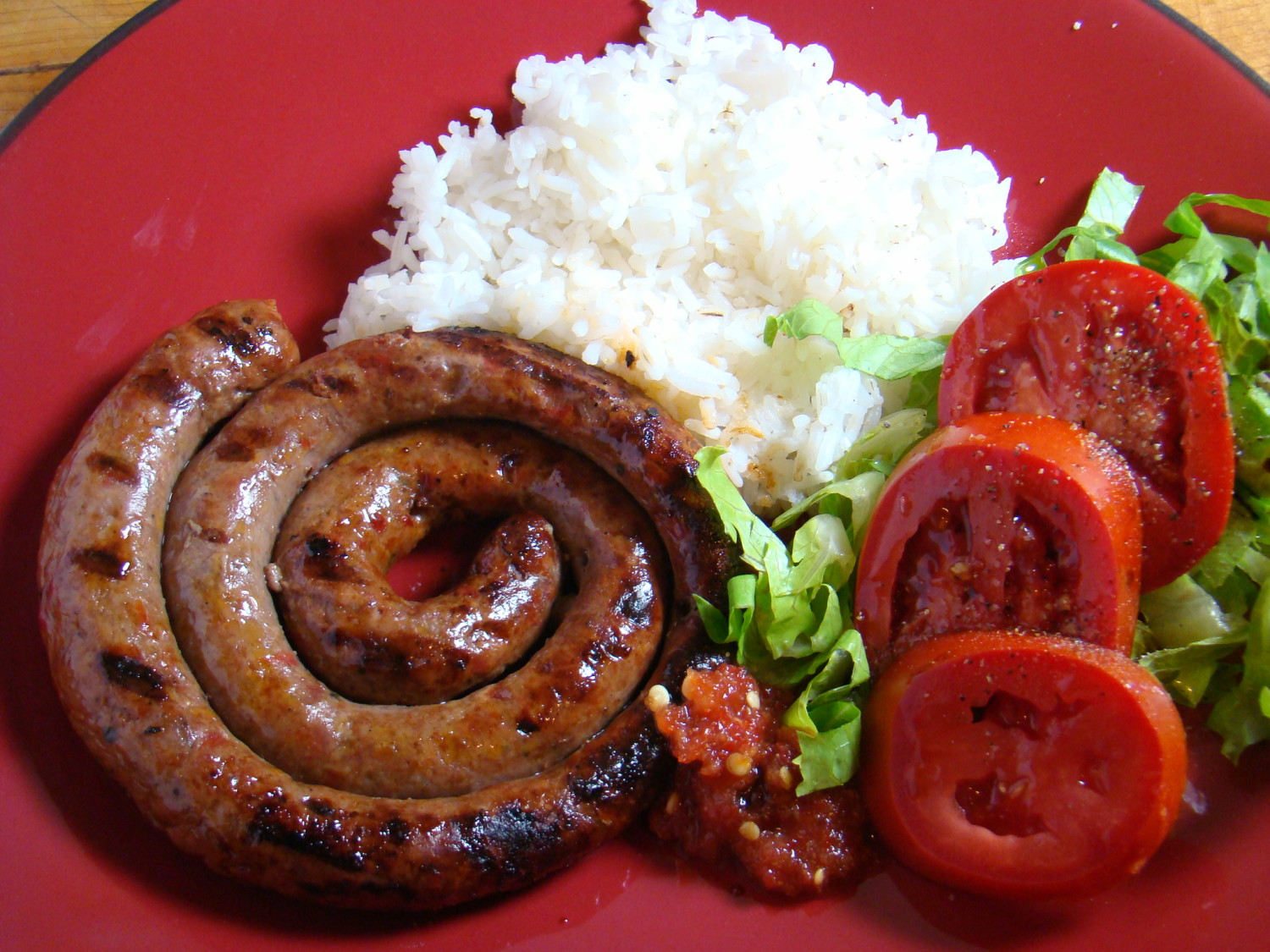 Served with rice, garlic chili sauce and a simple salad.
Until next time, Eat Well & Keep Digging!