This time of year there is no excuse not to go meatless at least once a week. The produce is popping and whether at the farmers market or in your own garden, NOW is the time to take advantage of the bounty of the season.
With such pristine ingredients, I want to do as little as possible to them, and present them simply. In this case simple is good. Feel free to use whatever you have on hand. Look at those veggies up there. All from the garden, perfectly fresh and wholesome. I used about 4 cups total.
Please teach your children how to make this! It is so simple and satisfying. All it takes is a little boiled pasta, and vegetables tossed briefly with some oil. If they can make this, there's no reason for take out in a paper sack.
Veggie Saute and Pasta
1 cup chopped crooked neck squash
1 cup chopped zucchini
1 cup chopped chilies, use sweet and hot
2 shallots chopped
1 tomato chopped
basil
Garlic
2 Tablespoons olive oil
pasta
pecorino romano
salt and pepper 
Bring pot of water to boil, and prepare pasta according to package directions
In a large pan over medium heat add oil, heat until shimmering, add garlic and shallots cook stirring often until tender but not browned. – reduce heat if necessary – about 2 minutes
Add chilies – stir and cook about 2 minutes
Add squash, zucchini, tomatoes and a big pinch of salt
Cook stirring often until vegetables are just tender – if you want to speed this up add a splash of water to pan to help steam them
Drain pasta, add to pan with cooked vegetable mixture, toss to combine.

Plate and top with grated cheese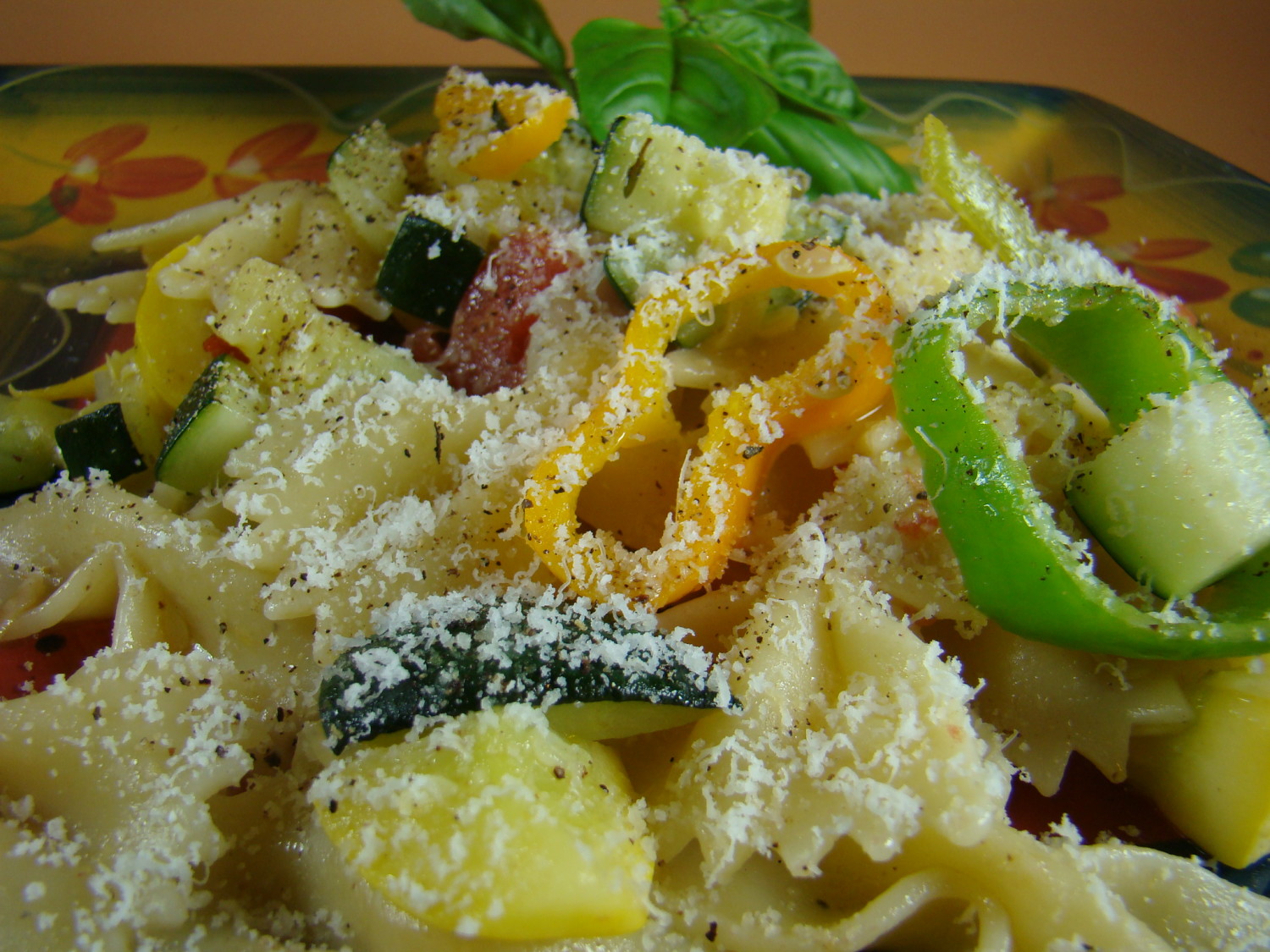 Until next time, Eat Well & Keep Digging!
Related posts: