As we approach the holidays, it's easy to get caught up in the food frenzy of sweets and big meals. The tables in the departments at work are groaning under the loot that vendors have sent, chocolate covered everything, cookie, jellies, jams, and nuts. This is all well and good, but I'm missing the taste of sun. We're at least 6 months away from a decent tomato, and garden fresh peppers are but a dream. However, we still have some pumpkins to use up, and this recipe is a bright chord to ward off the chill of a winter night. The coconut milk adds a taste of the tropics that is welcome this time of year
Ingredients:
2 cups pumpkin puree (or 1 15oz can)
2 15-ounce can black beans, drained
1 14-ounce can light unsweetened coconut milk
1 cup+ vegetable broth
1 shallot diced
3 cloves roasted garlic mashed
1 tablespoon oil
1 1/2 -2 teaspoons ground cumin
Pinch of ground coriander
Pinch of dried red chillis
Chopped fresh cilantro
Juice of one large lime
Zest of one lime
Salt and pepper to taste
For garnish:
Diced avocado
Lime wedges
Fried tortilla strips
Sour cream or plain yogurt (if you use these, of course it won't be vegan)
Directions:
Preheat oven to 350F
Cut pumpkin in half, scoop out guts and seeds
Roast pumpkin and garlic for 1 hour or until tender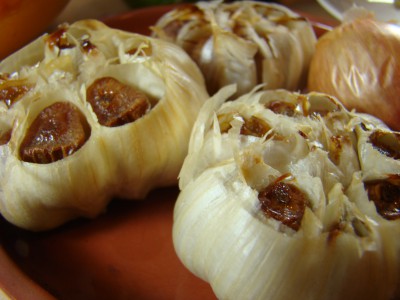 Scoop roasted pumpkin into food mill or processor, process and measure out 2 cups. Store the rest for later use. I froze mine.
In medium saucepan over medium heat add oil and heat until hot but not smoking,
Add shallot, roasted garlic, and cook until shallots are translucent – about 1-3 minutes,
Add cumin, coriander, and chilli flakes,
Cook while stirring 30 seconds.
Add broth and scrape up any bits that stuck to bottom of pan
Add pumpkin, beans, coconut milk, and 3 tablespoons cilantro.

Bring soup to boil, stirring constantly.
Reduce heat to medium-low and simmer 5 minutes to blend flavors. Mix in lime juice and lime peel.
While soup simmers, fry up corn tortillas cut into strips.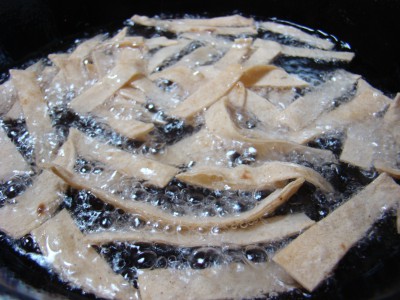 Season soup with salt and pepper.
Ladle soup into bowls.
Top with diced avocado, cilantro and fried tortilla strips and sour cream/yogurt (optional)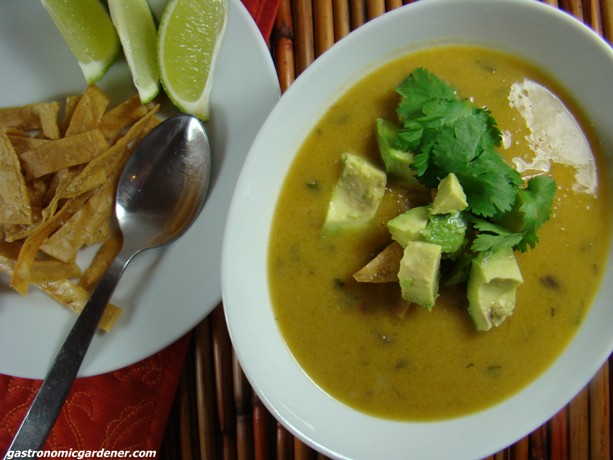 This was tangy, rich and satisfying, creamy avocado, crunchy tortilla strips – a great combination, and a super way to use pumpkin or other winter squash.
Until later, Eat Well & Keep Digging!
Related posts: