Kielbasa Dinner
I made some smoked Kielbasa a little while ago; it has been in the freezer until now.
I put it in a pan in a 350F oven with a little water to bring it up to 160F.
Meanwhile I microwaved (gasp!) a couple potatoes, sliced them.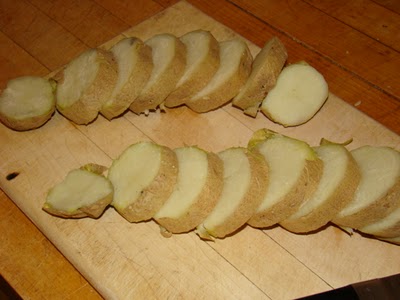 I browned off some lardons from the bacon I made. I just wanted to render some of the fat to cook the potatoes.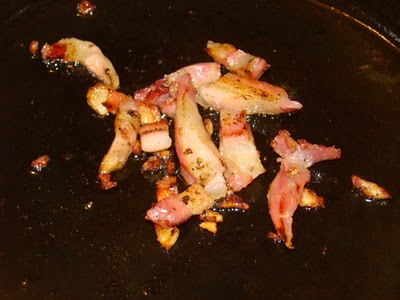 Fry up the potatoes, steam some green beans, and plate, along with the
homemade mustard
.
Plate it up, and enjoy! The sausage  has a nice snap to it, (though the wife isn't fond of that attribute) and good flavor. Sausage and potatoes – a pretty traditional supper.
Until next time, Eat Well & Keep Digging!
The Gastronomic Gardener