It's been some time since I've done one of these posts. But since people have been asking, I'll share these with you. Up at about 6:30 this morning, and not a rain cloud in sight. It's been a very wet spring and some of the plants seem happy other could use some more heat.
I expanded the beds a little more this year, but am planning an even greater change next year which will give more than 100 square foot increase.
A picture heavy post, but they should give a good impression what is happening around here. How does your garden grow?
Here is an overview. Literally.

Eggplants growing the best they ever have. Note to self – give them space!

About ready to harvest a few of them.

The broccoli is looking good – also close to harvest for a few of them. We've had two crowns already.

Quite excited about our first cauliflower. This is the largest one so far and is bigger than my fist.

Main potato patch is happy!

Pole beans reaching for the sky.

Hard to remember when these leeks were mere wisps of green.

I've harvest two meals worth of bush beans from these. When they really come on I'll be canning.

Last year we had two columnar apple trees in whiskey barrels. One did not survive the winter we placed the other in the garden and added three more. Part of the plan is to add more perennial edibles.

These are sweet onions, I'm growing them because they are expensive.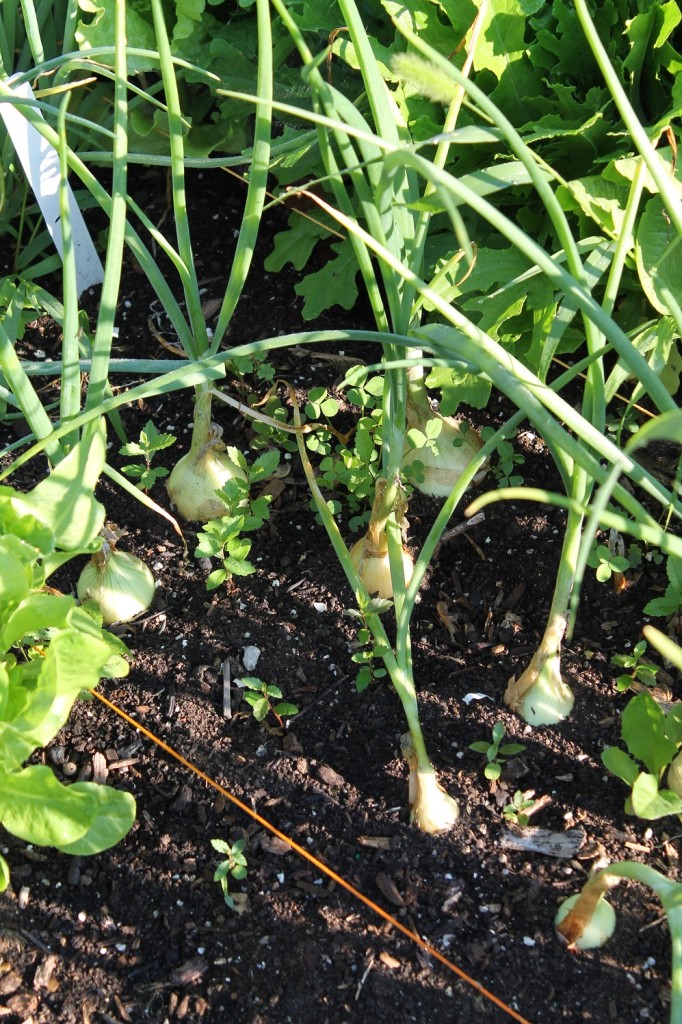 The garlic is looking a bit tatty, but it does before harvest – so we're getting close.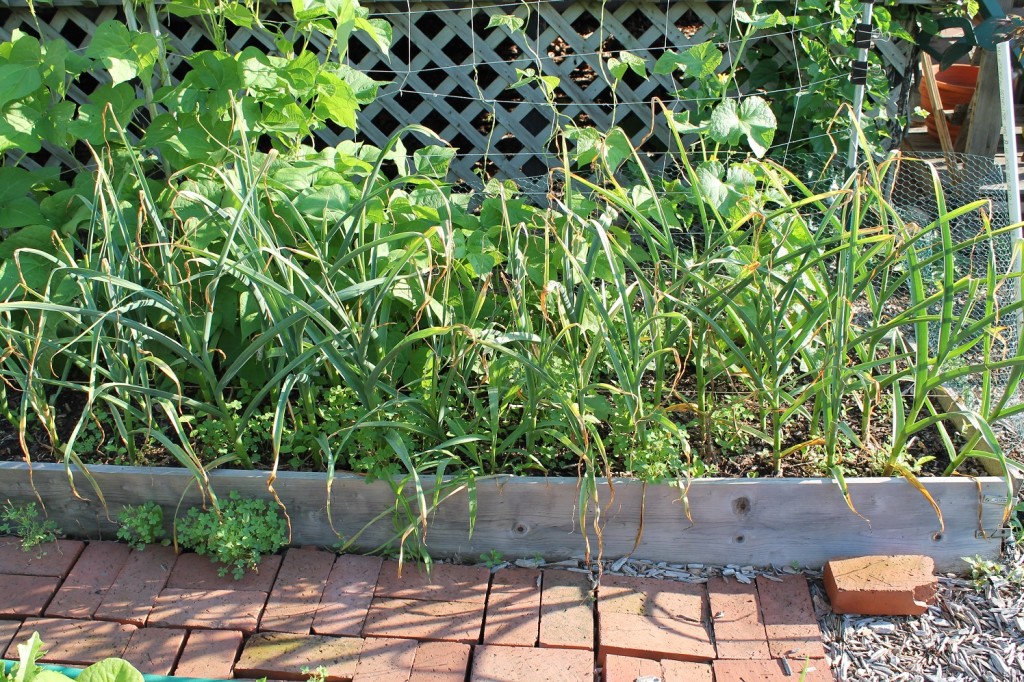 The herb bed in the foreground, cruciferous bed with kale collards and Brussels Sprout and the four apple trees.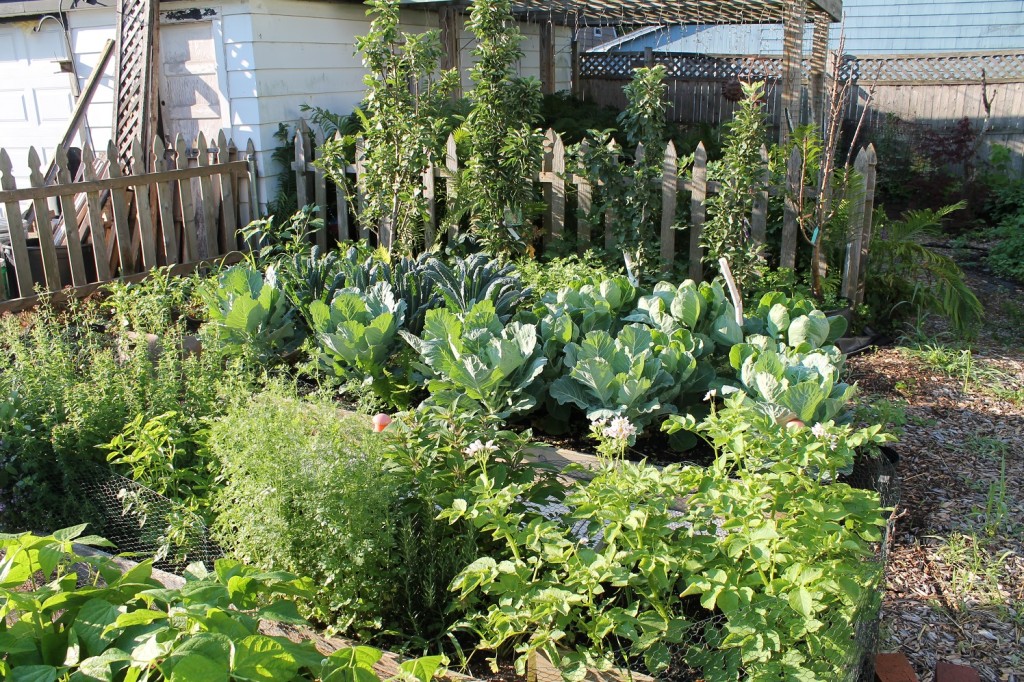 Cucumber blossom on a tendril on the trellis

Well that about wraps it up.
I hope everything is growing well for you!
Until next time, Keep Digging and Eat Well!