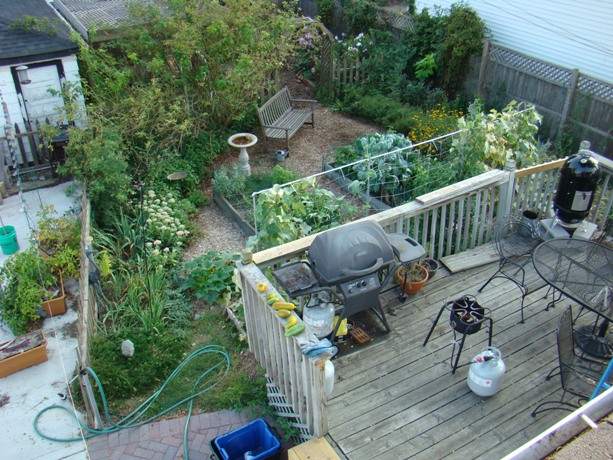 Above is the before picture.
In my last garden post, I discussed the desire to remodel and expand the vegetable garden.
To do so, is to fully embrace and plunge into growing vegetables as a way of life.
I tore out two long established perennial beds and replaced them with raised bed boxes. I added another 97 ft2 which more than doubled the space I have for vegetable.
It was a long two days, but in the end I think it will be worth it. By the way, most of the perennials were relocated to the front and west gardens.
The beds on left will be garlic, onion, shallots. The square one on the left will be lettuce and spinach. The deep one is for potatoes, and we'll just have to wait and see for the others.
I went with a different soil planting medium combination of 50% compost /manure, 30% peat  and 20% vermiculite; this is compared to the 33% each by volume that SFG recommends. It'll be interesting to see the differences.
Until next time, Keep Digging & Eat Well!

Related posts: